I first featured Chatty Nora's work on International Women's day where I celebrated female illustrators/designers. These hand screen printed delights mean that Chatty Nora's prints can't be mass produced and their mantra is to keep things small and friendly. This is something I LOVE. After featuring Chatty Nora for IWD I bought the rainbow postcard collection (you can buy them here).  I love these colourful pretties so much I haven't given any of them away yet!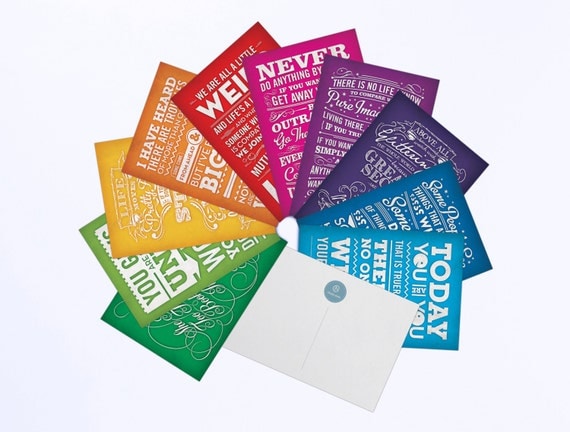 Who are you and what do you do?
I work under the name Chatty Nora, most people call me Nora but my name's actually Jane. I think I prefer Nora! I make typographic prints.
How/where/why did Chatty Nora begin?
I'd been working as a graphic designer in London for over 10 years but when I moved to Yorkshire I couldn't find a job, so I started freelancing. During quiet times I produced typographic artwork and opened a shop on etsy, as sales increased I reduced my freelancing time. In the end I ditched the freelancing all together to concentrate on Chatty Nora, it was scary but it felt great to be doing what I love with no stress!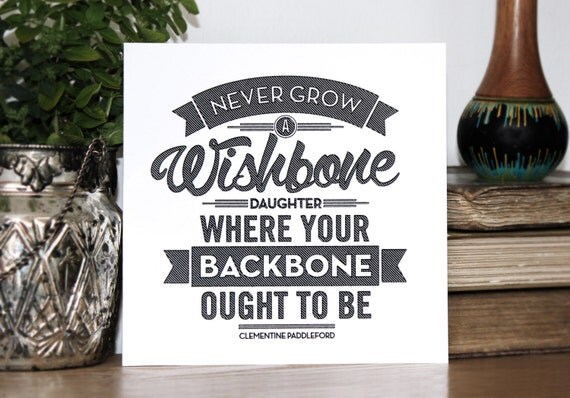 What inspires your designs?
My work is largely inspired by vintage typography, especially from the Victorian era, but I do like to swap styles every now and again. I tend to favour quotes from literature, there's a theme of travel, books and being yourself that seems to feature in my work, it's not intentional but these themes seem to inspire me!
Who inspires you?
I follow so many amazing typographic artists on Instagram it's hard to pick one. I'm always in awe of the work by Seb Lester, Vic Lee and Nim Ben-Reuven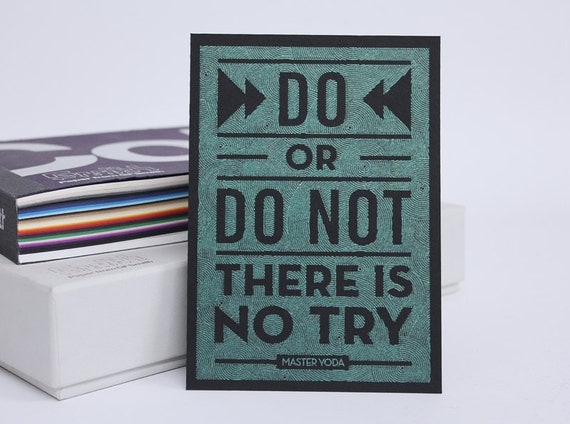 What tools do you use to create your designs?
I like using a pentel P205 pencil and Sakura pens for drawing. Digital work is done using adobe Photoshop and/or Illustrator. We screenprint in my studio, using an old vacuum print bed.
What is your favourite item to make?
I love drawing my ornate pieces with the animal characters, I put a lot of love into those drawings! Cornelius toad is my favourite so far, I've just started working on a badger named Tiberius (I always name them!) so I'm waiting to see if he can knock Cornelius off his perch!
Chatty Nora's Instagram feed is such a joy to follow. Jane posts progress photos of her amazing work so you can watch it flourish before your very eyes. I think Chatty Nora's prints are going to be the beginning of my love affair with typography. Just take a look at this Harry Potter inspired "Scrolls & Spells" print: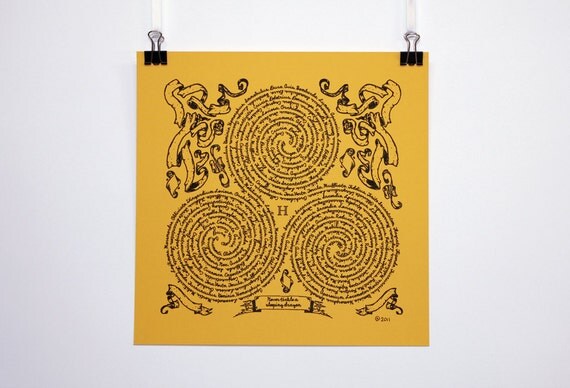 The prints are available in the Harry Potter house colours. The picture above shows Hufflepuff in honour of my new puppy Tonks! Also… how on Earth has it been 20 years since the first Harry Potter book was published? Anyway, here are all of the links you will need to find out more about the marvellous Chatty Nora: